Name: Evolvo Technologies Inc.
Age: 25 Years
Email: info@evolvo.com
Address: Montreal, Canada
Phone:

514-312-3227

Website:

www.evolvo.com
A FEW WORDS ABOUT OUR ORGANIZATIONEvolvo Technologies Inc. is canadian technology incubator and think-tank founded in 1996, with the goal of bringing together diverse technologies to develop new innovative products and services. We achieve our mission by working on in-house projects, by mentoring startups, and by consulting for corporations.
In-House Projects
Mentoring
Consulting
Background & experience
We built and managed several businesses over the last 24 years, in a lot of different sectors. Among the verticals were the retail markets, restaurants, amusement, marketing, Managed Services Providers, Internet Services Providers, Cloud Services Providers, Carriers and much more. We also mentored young entrepreneurs in the construction, IT and communications fields.
We love challenges
No matter how big or small, we live to take on challenges of all kinds. From helping you resolve an immediate operational or technical blockage, picking the best IT path, or working through the toughest hurdle of them all (but the most important one): people. Leverage our experience to help you navigate the obstacle course, and get to your destination faster and at a lesser cost.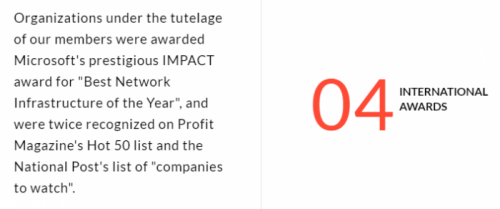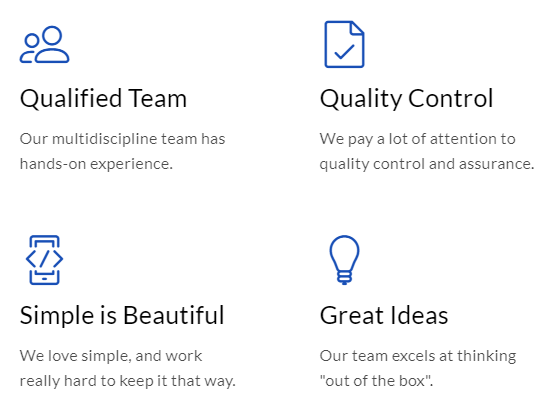 167000
Global Cyber Security Market value 2020 (M$)
1400
Smart Home Expected Market 2025 (M$)
22000
Precision Agriculture Expected Market 2025 (M$)
685
Telepresence Expected Market 2028 (M$)
Our Clients
We work with lots of corporate customers located worldwide.
Over the years, our team members assisted well over 1000 clients of all sizes and types.