Evolvo has been testing its Smart Home system in a large luxury home for the last 4 years, and will soon be evaluating the business relevance of the project as far as opportunities are concerned.
It currently controls nearly every system of the house, including 6 heating/cooling systems, over 70 dimmers and switches, 15 outlets, main water line, sprinklers, 11 motorized blinds, 2 garage doors, 3 door locks, 8 cameras, full integration with the alarm system and 28 motion sensors, humidifiers, smoke/CO2 detectors, outdoor temperature/humidity/lumen detection, water leak detection, micro cell booster, whole house generator, GPS vehicle tracking, and control of appliances such as washer, dryer, oven and refrigerator.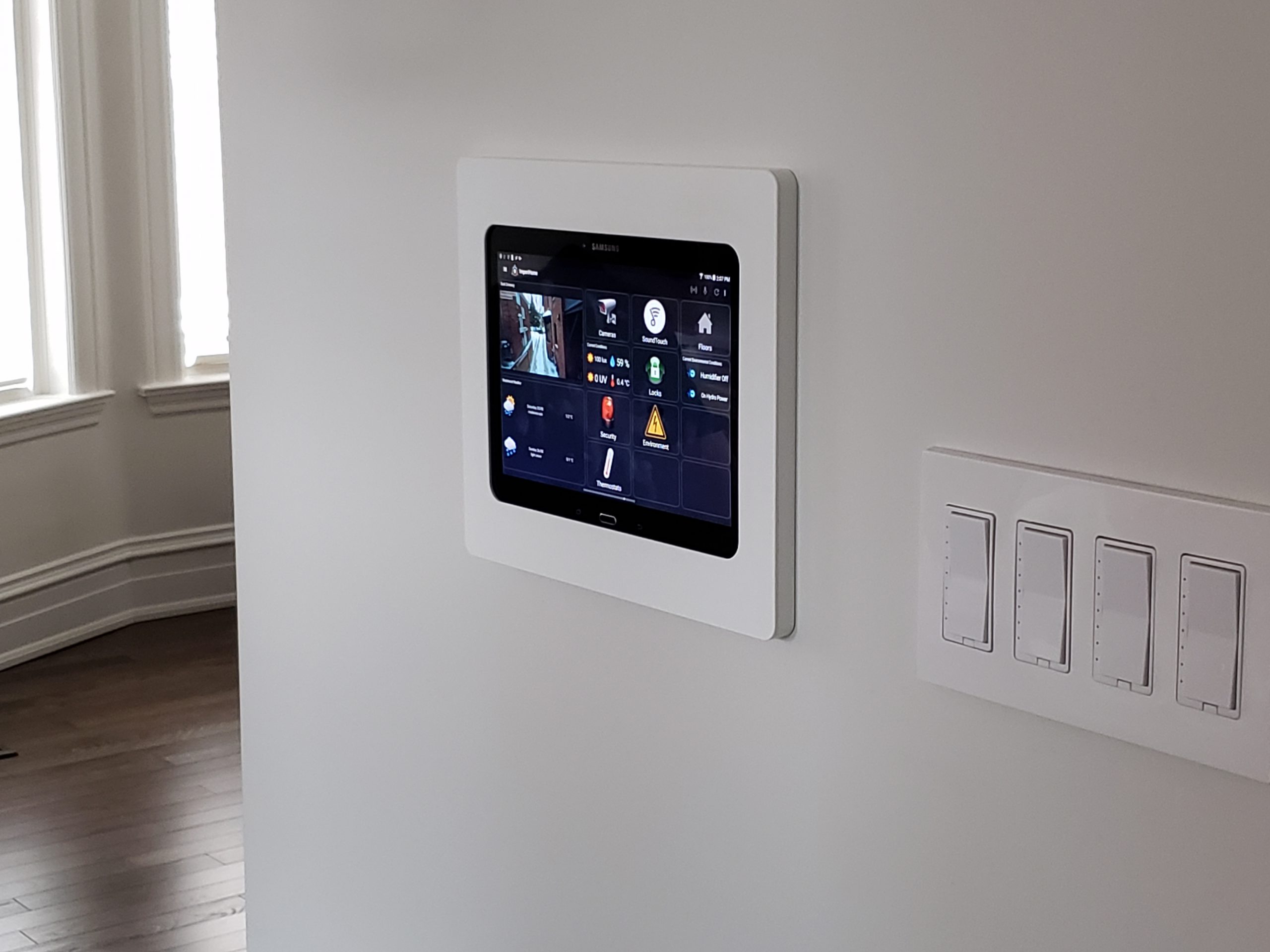 Want to learn more about our Smart Home Systems ?
Coming soon